---
The HULC lab is a cooperation of researchers based at the Institut für Deutsch als Fremdsprachenphilologie (Institute for German as a foreign language philology) and the Center for Iberoamerica, at Heidelberg University. The HULC lab was founded in September 2011. Our facilities include an Eye Tracking lab, a Language laboratory, and an RT lab. Members of the HULC lab are currently carrying out MA, PhD, Postdoctoral or 'Habilitation' research.
---
Featured project of the week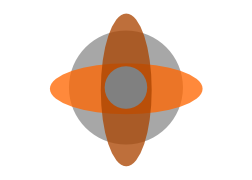 Argument structure, the argument vs. adjunct distinction, and thematic roles are most relevant for the encoding of events, but there is little agreement on the definition of these concepts. The project addresses these issues from a psycholinguistic perspective, focusing on the intersection of conceptualisation and formulation in sentence production. Structural priming experiments help to dissociate the predictions based on a strictly incremental model of sentence production from predictions made by a lexicalist account.