---
The HULC lab is a cooperation of researchers based at the Institut für Deutsch als Fremdsprachenphilologie (Institute for German as a foreign language philology) and the Center for Iberoamerica, at Heidelberg University. The HULC lab was founded in September 2011. Our facilities include an Eye Tracking lab, a Language laboratory, and an RT lab. Members of the HULC lab are currently carrying out MA, PhD, Postdoctoral or 'Habilitation' research.
---
Featured project of the week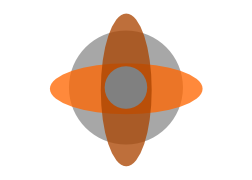 The eye tracking technology is used to prove the hypothesis that discourse markers are linguistic elements which guide the processing of information and reduce the cognitive effort during that process. To do so we collect data about the reading behavior under controlled conditions while participants read texts of different typologies in L1 and L2.